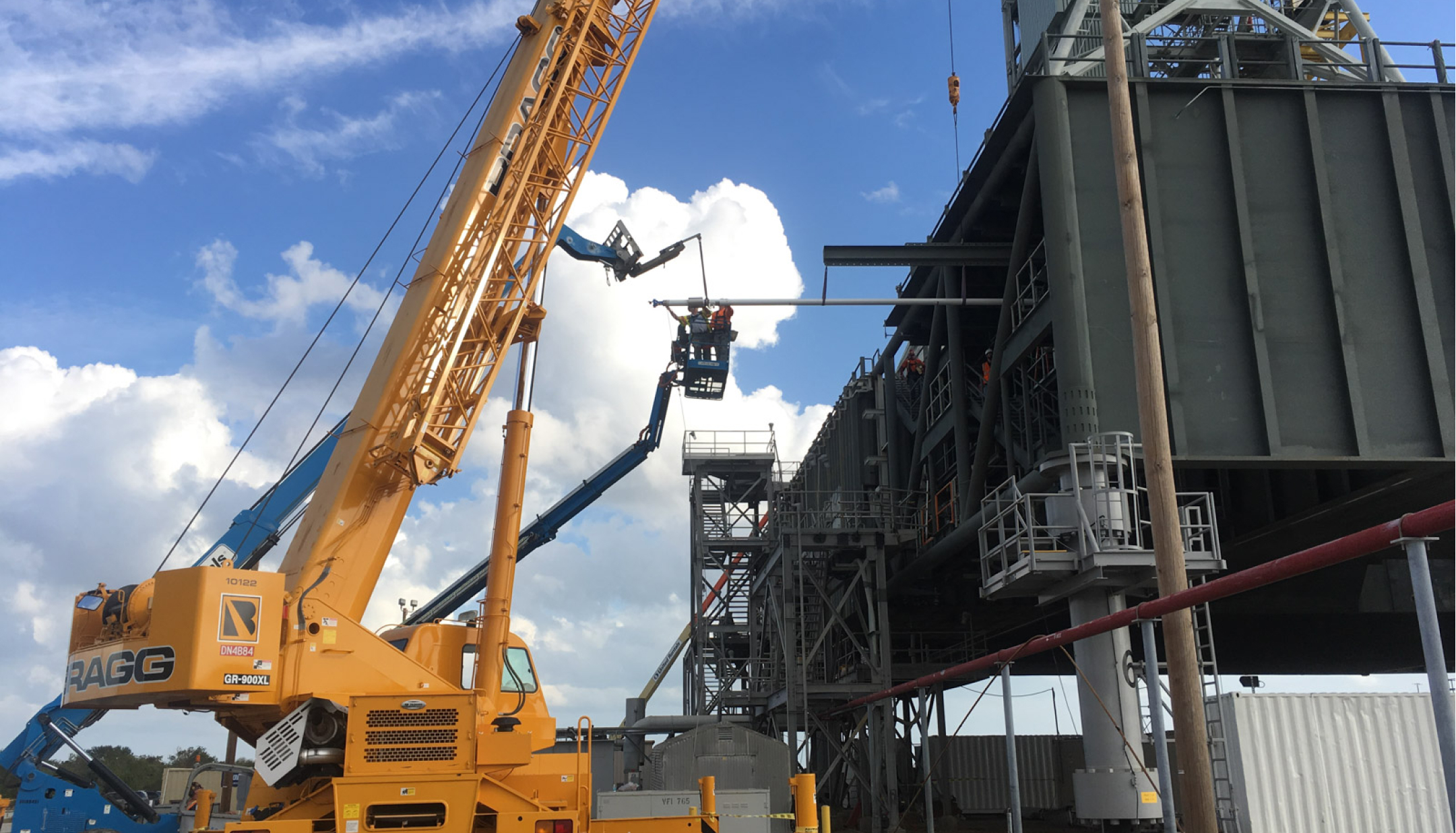 What JP Donovan Provided
JPD served as the prime contractor for this project. The construction of a new flame deflector and refurbishment of the flame trench at the Launch Complex 39B (LC-39B), at Kennedy Space Center, Florida is for the future launches of NASA's new Space Launch System (SLS). The completed structure will deflect SLS exhaust away from the vehicle and protect structures above the launch pad surface.
Large Structural Systems 

Interfaces to existing facility 

Strict tolerances for large structures 

Interfaces to existing facility systems and structures 

Launch Infrastructure 

Government Installation 

Specialty Coatings 

Welding/Fabrication/Assembly of structural steel 

Erection of large structural steel 

Installation of Large Diameter Piping 

Mechanical & Electrical 

Monitoring and Inspection 

Fire Suppression 

Monitoring Systems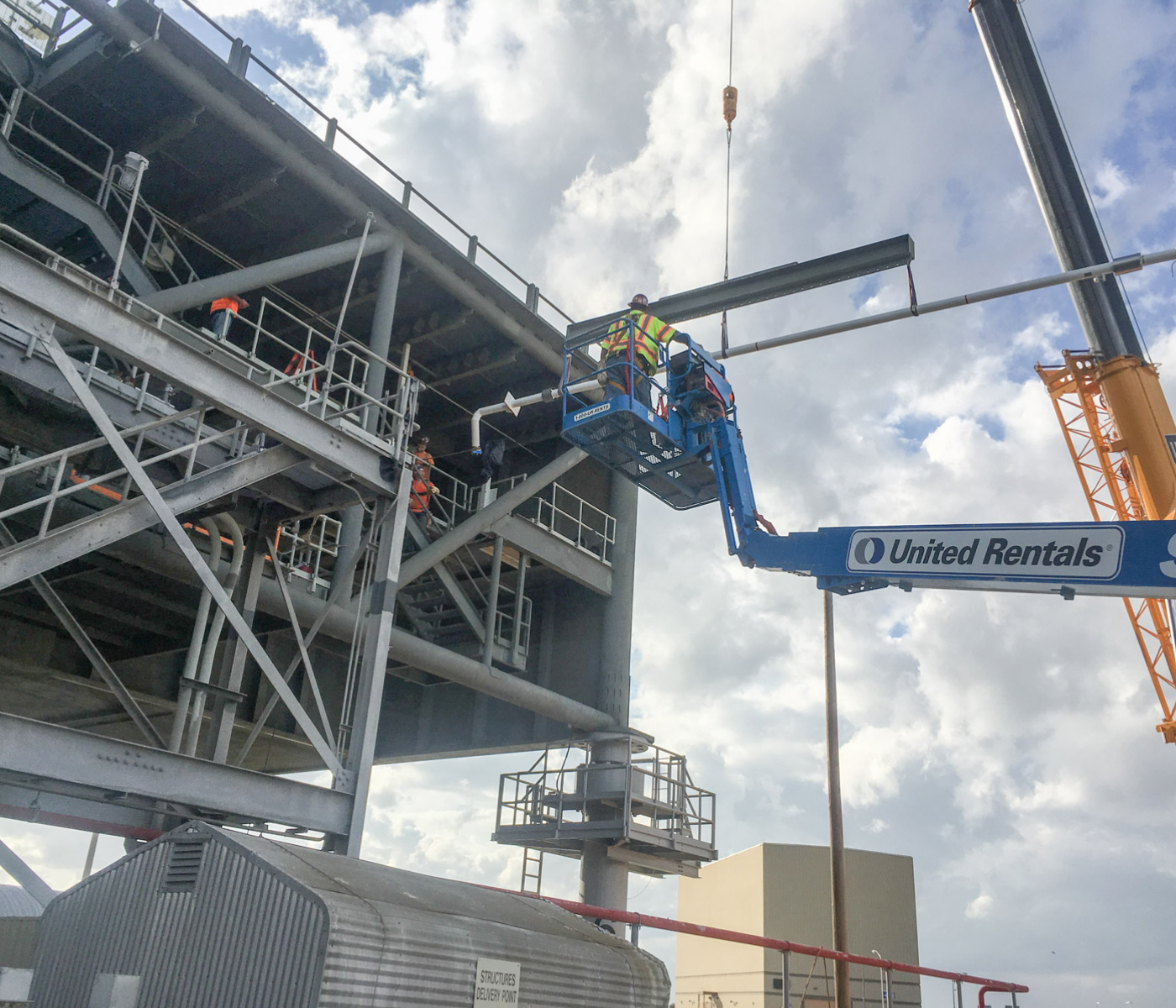 As an AISC Certified Fabricator, JPD self-performed over 50 Percent of the work on this project.