JP Donovan Awarded Artemis I Honor
Our JPD team was recently honored with a prestigious recognition award for our service and expertise in the build, launch, and recovery of the Artemis I Mission. Artemis I was the first in a series of complex missions that will enable human exploration to the Moon and Mars. This award was hand-delivered to our office and presented by NASA Artemis I Program directors from the Kennedy Space Center and Senator Marco Rubio's staff. This honor is a testament to the hard work and dedication that our company has poured into the Artemis Program over the past decade.
We would also like to express our gratitude to our incredible partners, subcontractors, and supporters who have been a huge part of this project's success.
Fun fact – the patches on our plaque flew around the moon and back aboard the Artemis I rocket.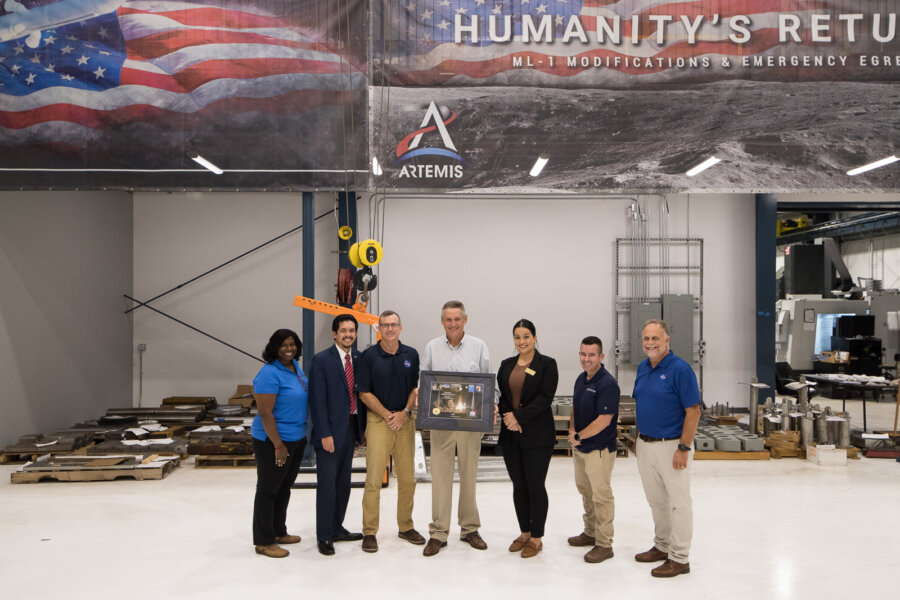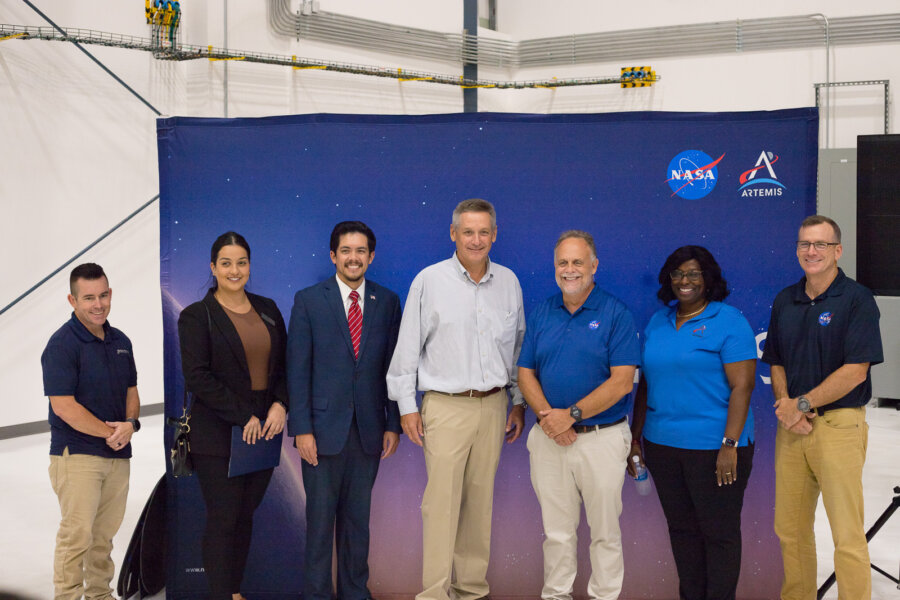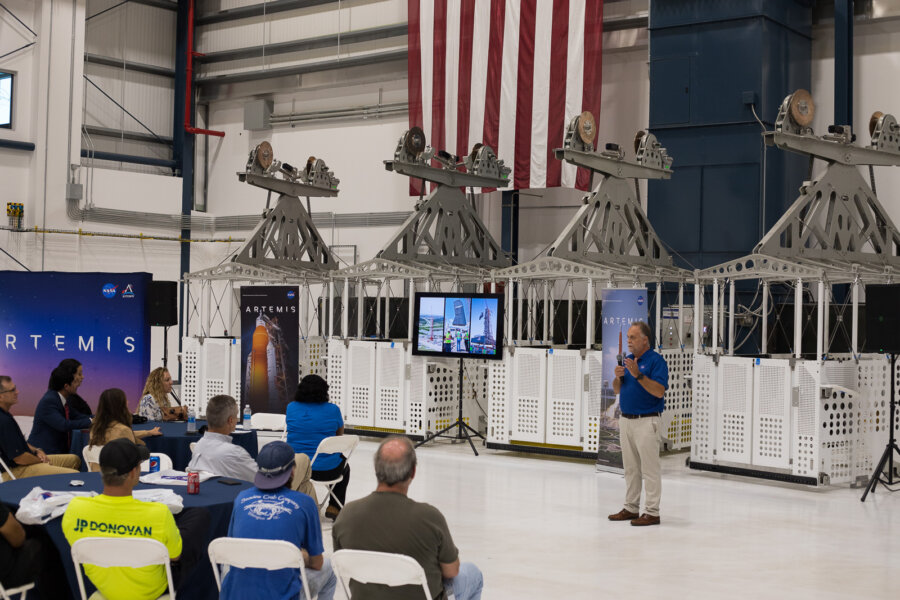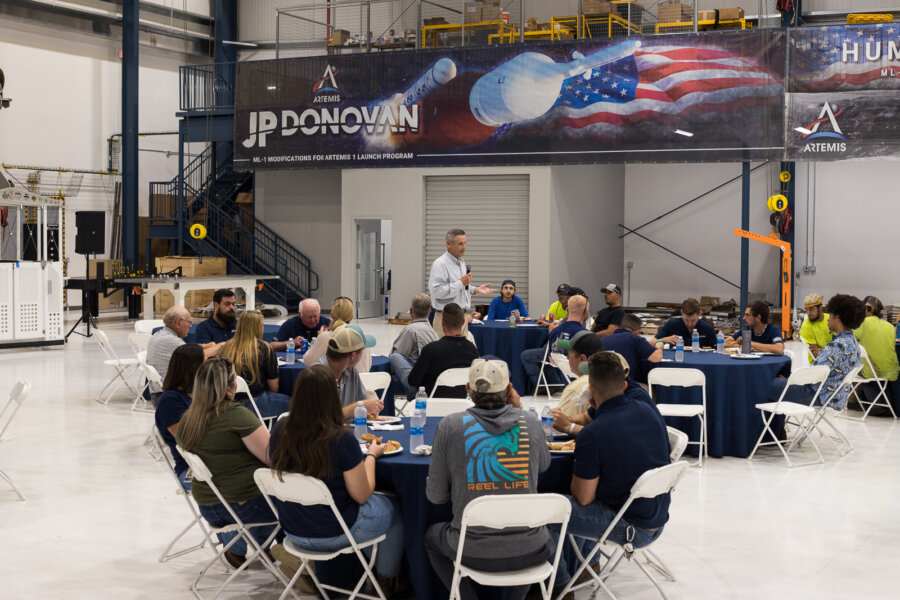 In 2015, we began our work for the Mobile Launcher 1 Modifications contract. The NASA Ares-I Mobile Launcher (ML) Project was the first phase of the modification of the existing Ares-I ML for the new Space Launch System (SLS) which later became the Artemis I program at Kennedy Space Center, FL.
This complex phase included removal and storage of existing system components, equipment and materials for reuse/reinstallation; demolition of system components and structure not to be reused; modification and reinstallation of existing structural elements; reinstallation of salvaged equipment/infrastructure, and installation of new structural elements, mechanical and fire systems, equipment, and infrastructure.